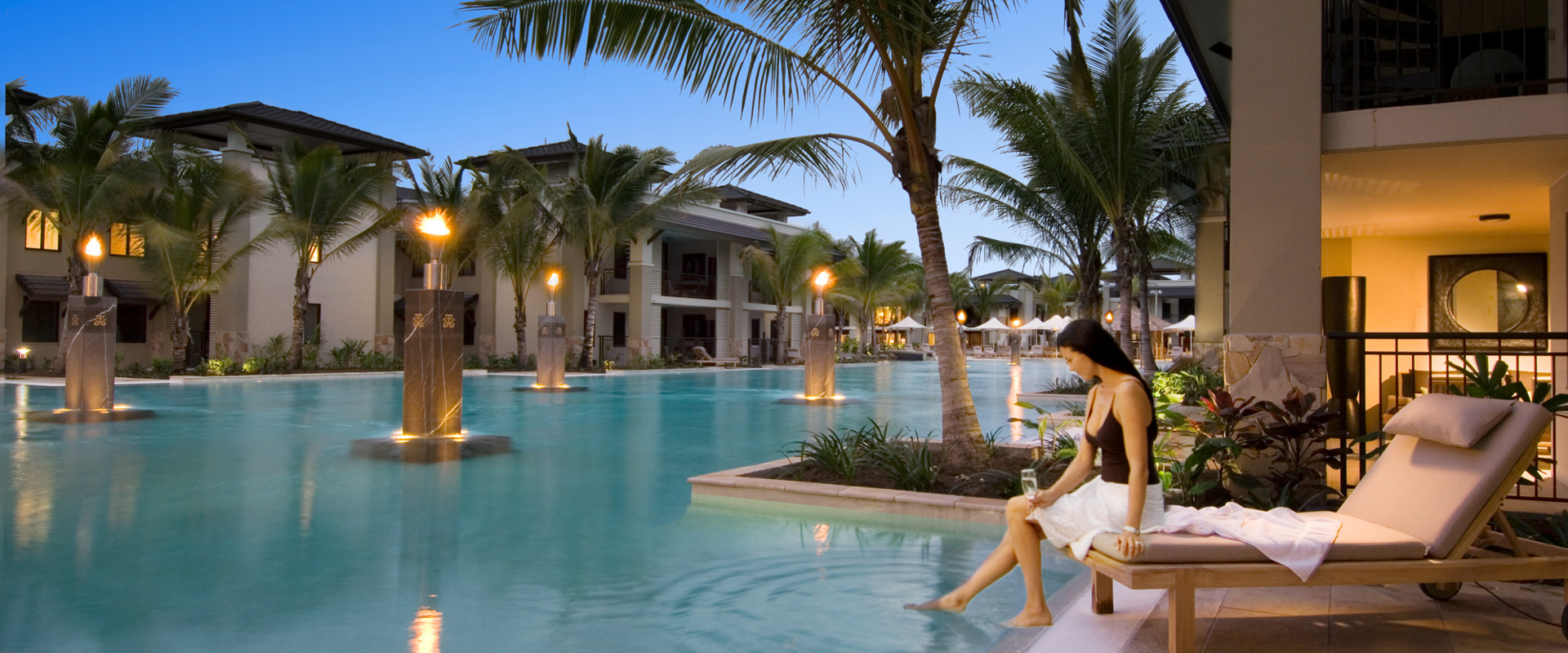 Pullman Port Douglas Sea Temple Resort & Spa
Experience paradise at Pullman Port Douglas Sea Temple Resort and Spa, nestled in the enchanting Port Douglas. A haven where two UNESCO World Heritage treasures, the Great Barrier Reef and the Daintree Rainforest, converge. Indulge in opulent accommodations, bask in the allure of Aluco Restaurant's culinary delights, and find rejuvenation at Vie Spa. Our resort offers an oasis of tranquility, the perfect base to explore nature's wonders.
Immerse yourself in the serenity of the coast and the mystique of the rainforest. Unwind in luxurious rooms, dine with ocean views, and immerse yourself in revitalizing spa experiences. Whether you seek adventure or relaxation, Pullman Port Douglas Sea Temple Resort and Spa offers an unforgettable escape.
Explore coral reefs that teem with life, hike through ancient rainforests, and return to a sanctuary of comfort. Whether you're craving delectable cuisine or a tranquil retreat, we invite you to discover the perfect balance of indulgence and nature's beauty. Your extraordinary journey begins here, where the essence of Port Douglas' unique treasures meets the pinnacle of luxury.